Jobs
Why are IT jobs always in demand?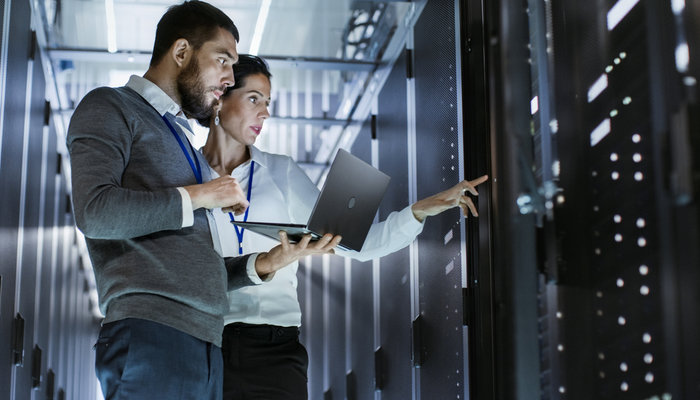 The world is turning into a big bubble of technological advancements and innovations. And no doubt, technology has eased human life while making the world fast pacing.
IT has a big contribution towards bringing changes in the technology sector. From the Bureau of Labor Statistics data, we found that the growth rate of this occupation will be 12% in 2018-2028.
Throughout the world, it's the fastest-growing sector.
Being unaffected by the pandemic, IT jobs and growth has kept rising. It has a wide scope as artificial intelligence, virtual reality, augmented reality, the internet of things, and many new technologies are emerging.
You can say that IT is omnipresent in every industry and the best part is any individual can do the job sitting at the comfort of his home. If you have the desire and passion to work in the IT sector, start learning with online IT courses.
With the advent of new software, devices, and business tools, the demand for IT professionals is rising. Hence, getting a job in the IT sector will be fruitful. Now, let's discover the reasons behind the high demand for IT jobs.
Growth
As we mentioned above, IT is present everywhere from retail, manufacturing, design, to architecture, energy, healthcare industry, etc.
For an organization to grow fast, IT experts provide the necessary tools and software. They can automate repetitive tasks, thus saving the time of employees. Not only this, your role as an IT professional can be diverse. They need developers to build software for some important work. Industries also need someone who can help in fixing internal and external IT system flaws. With a set of social and technical skills, you can do great in the IT field. For preparing to work in this, some online IT courses are there to assist.
New Opportunities
If you are a hardcore learner who always loves to explore something new, the IT field is for you. It is evolving and new opportunities are sinking in. In recent years, we have seen the development of new IT careers with 3D design, SEO expert, app design, data scientist, digital strategist, game developer, and so on. Upcoming time is bringing more opportunities so be prepared for seeing some innovative technologies and learning new skills.
Vacant Positions
The private sector is looking for IT professionals who can do their job well. Organizations are lacking talented and expert employees. For this, they are not asking for any degree but only a group of skills. Many positions remain vacant in the firm, as no deserving individual is there to fill the gap. This puts the burden on other team members, which in the end damages the organization's productivity.
Competition
Competition between firms has increased when the pandemic forced them to go virtual. A new culture of working bloomed. Now, employees are working from home. Therefore, every IT-based organization is trying to lower the workload on its team members by hiring more talented people. As the competition increases, the need for smart brains surges too. So to combat the competition, organizations are hiring newer talents.
Conclusion
If you have made up your mind to pursue an IT career, don't delay more. Start learning with NIIT information technology courses. NIIT is a convenient place to learn about IT and its importance. It will open the door to plenty of opportunities in the IT sector. Make sure you choose where your interest goes. Otherwise, your job will only feel like a burden to you.
For more career advice or courses relevant to information technology, keep reading out blogs. And please, your one comment can make our day happy so go do it.