Education
What is the best way to choose a STEM kit for my child?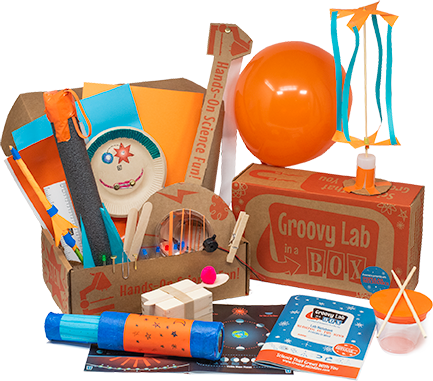 STEM learning is the practical application-based approach for kids to learn Science, Technology, Engineering and Math.  One of the most exciting ways to let kids get into it with enthusiasm is through STEM kits. They are packed with powerful and engaging components that solve puzzles, build projects and create inventions. Children learn even while they are having great fun.
With so many options of STEM subscriptions for kids, how do you decide what to choose? Here are some factors you can consider:
    Is it teaching your child STEM topics?
Many different boxed subscriptions keep children happily engaged and away from TV screens, tablets, or video games. Some of them are book-based library subscriptions, and others are toys for different ages. Each of these is valuable and can help children develop in different ways.
But if you want your child to have science-based learning, look for a STEM-based subscription with a clear purpose. It encourages creativity, innovation, problem-solving, and design-thinking through the engineering design process and STEM-related activities. It is a guided, well-planned activity where children practically learn STEM concepts.
    What is your child really into?
STEM kits cater to a variety of interests. Does your child work best with engineering design? Is she interested in nature and all things animal? Does robotics enthrall him? Are geology and rock formation her thing?
The wonderful bit about being a child is that there are so many worlds waiting to be discovered. A good kids subscription box will cater to all the topics that children will be interested in and curious to know more about.
    What's inside the box?
The subscription box should include everything that is needed to complete the activity. There is nothing more frustrating to a child than to be halfway through the process and needing to look around for a drinking straw or string and realizing that it is not available. The activity, test, or challenge should be designed to develop skills of critical thinking and problem-solving.  Innovative features like a lab notebook can help a child maintain records of his learning process and complete near-authentic engineering challenges.
    Does the learning go beyond the box?
 There are some fantastic learning kits online where the learning is supported far beyond the box's activity. Some subscriptions offer online learning access where the kids can get a deeper insight into the topic. There may be interactive exercises, quizzes, videos and online lessons that can keep your child engaged and learning for a very long time.
    Who is the brain behind the box?
For the STEM learning subscription box to be effective and based on real-life requirements, it should be created by people who know what they are doing.  You need the involvement of scientists and educators who understand what and how children learn and see if the material can be certified to meet Next Generation Science Standards. It would help if you also had inputs from parents who have the experience to say what will keep kids occupied.  There should also be professionals from the world of technology and industry who can say whether the learning is modern and applicable to what children will face in the future.
    Does it suit your budget?
While you want the best for your child, it is important that whatever extra learning they do should be within a reasonable budget. You don't want it to be overly high-tech and prohibitively expensive. Do check for options for a quarterly, bi-annual or annual subscription. There should be no hidden delivery charges and everything must be mentioned on the website.
STEM activities help your child step into the world of science and technology with confidence. It will make him or her future-ready.