Jobs
The expanding job opportunities in social work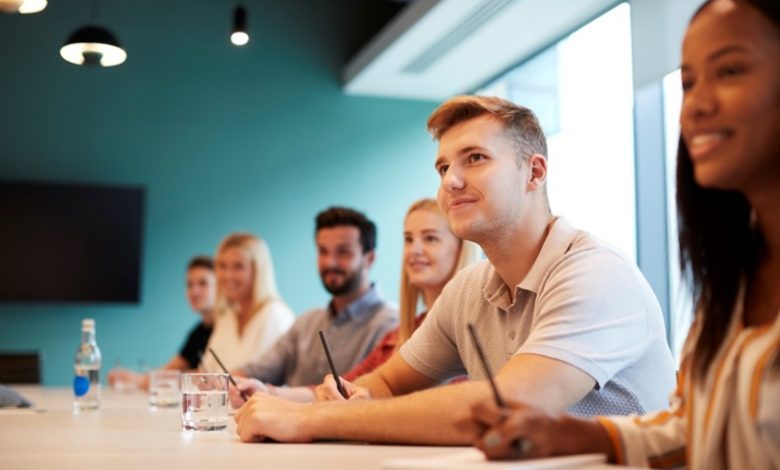 Social work is a valuable and rewarding field of study, providing an opportunity to make a positive impact on the lives of others.
As society progresses, the need for social workers grows, leading to more job opportunities than ever before. Whether you're a new or experienced social worker, there has never been a better time to pursue a career in this field.
Read on to learn more about the ever-expanding job prospects in social work, from traditional roles in medical and mental health settings to newer, innovative positions in tech and startups.
School social worker
School social workers are responsible for helping students and their families cope with the social, emotional, and psychological problems that arise in a school setting. They may assess students' abilities, provide individual and group counseling, and help identify and provide resources to meet students' needs.
They typically serve as liaisons between the family and the school staff, supporting both sides to ensure student success. They may also collaborate with other professionals to develop an educational plan tailored to each student's needs and coordinate services provided by outside agencies.
School social workers, just like any other social worker, must have a master's degree in social work, and may also need to obtain certification or licensure in the state where they work. Acquiring one with a comprehensive curriculum can be done entirely online to enable you to work while studying.
To create real change in your community, an online Master of Social Work (MSW) at an institution such as Spalding University would get you started. The course includes online programs, fieldwork that connects theory to practice, a dedicated field placement team, and more. To get more information on Spalding University's program, click here.
Mental health social worker
Mental health social workers work with individuals, families and groups of people to identify and treat psychological disorders. Mental health social workers often advocate for their clients, helping them to navigate the mental health care system and access resources such as housing and medical care.
They also offer counseling, group therapy, crisis intervention, and education about mental health topics. Mental health social workers must possess excellent interpersonal skills and be able to listen and empathize with their clients effectively.
Mental health social workers must also be knowledgeable about available community resources, such as support groups and financial assistance. A successful mental health social worker will be compassionate and empathetic and possess excellent communication skills.
Marriage and family therapist
Marriage and family therapists work with clients to identify and address issues that impact relationships. This can include mental health issues such as depression or anxiety, parenting challenges, divorce, infidelity, domestic violence, financial concerns, and more.
In addition to providing counseling services, marriage and family therapists may also assess clients for any psychological disorders that may be present, diagnose mental health conditions, develop treatment plans, and provide referrals to other mental health professionals or community resources.
The job of a marriage and family therapist is often emotionally draining, but also incredibly rewarding. Their work helps improve their clients' quality of life and strengthen the bonds between couples and families.
Public relations specialist
The development, management and upkeep of a positive public perception of an organization are the duties of public relations specialists. Being a public relations specialist allows you to put your problem-solving and practical communication skills to the test, while having the satisfaction of seeing your work improve people's lives and wellbeing.
Public relations specialists also act as the spokesperson of the organization, putting them in charge of creating, implementing and monitoring campaigns to promote public interest and involvement in its projects. Their role includes working with media outlets, the press, and other individuals and groups in the public and private sectors to ensure that the client's message is correctly spread.
Becoming a social work specialist in public relations can be an exciting and fulfilling career path. For someone motivated to impact their community positively, this could serve as an excellent opportunity to network and spread messages.
Child welfare social worker 
Child welfare social workers are skilled at utilizing a family's and community's assets to help create a secure and nurturing environment for their children. This job requires an individual to support and advocate effectively for vulnerable children and families.
Their job involves responding to child abuse cases, helping families experiencing various problems, and providing emotional support to these families and their children. A child welfare social worker must therefore possess excellent communication skills and be willing to work long hours to respond to the urgent needs of families.
It takes a special kind of person to be a child welfare social worker – someone who is compassionate, patient, resourceful, and able to remain calm in difficult situations.
Labor relations specialist
Labor relations specialists help organizations create and maintain effective relationships between employers and workers. They are responsible for handling various labor-related tasks, such as negotiating and managing collective bargaining agreements. They manage multiple charges, including contract negotiations, conflict resolution, employee grievances, dispute resolution and workplace safety.
They also handle grievances and labor disputes, often involving unions or other employee organizations. 
Labor relations specialists must comprehensively understand labor laws and regulations to ensure compliance. They must also communicate effectively with workers and managers to build consensus and reach fair agreements.
Labor relations specialists must possess strong interpersonal skills, be well-versed in the rules and regulations related to collective bargaining and have the ability to mediate and resolve disputes. The job can involve travel, as well as time spent in the office, as they often need to communicate with union representatives.
With the proper skills and knowledge, labor relations specialists can play an essential role in improving the workplace environment for all parties involved. A bachelor's degree in industrial relations, labor relations, or a related field is generally required for this position.
Substance abuse and behavioral disorder counselor
This type of social work focuses on helping clients to overcome their dependence on drugs or alcohol, as well as dealing with the consequences of addiction, such as mental health issues, family dynamics and legal problems.
As a substance abuse and behavioral disorder counselor, social workers must thoroughly understand the biology of addiction. They must also be able to help clients develop an individualized treatment plan that addresses their specific needs.
Counselors must be knowledgeable about available treatment options, including detoxification, support groups, medications and counseling techniques. Additionally, they should understand the importance of psychological and spiritual healing, as well as the implications of social stigma and discrimination associated with addiction.
Community health worker
Community health workers are social workers who provide outreach and education to promote healthy community behaviors and practices. They often work closely with local public health organizations and private healthcare providers to ensure that their community members can access necessary services.
As a community health worker, you could connect people with the resources they need, provide one-on-one education, facilitate group workshops, and advocate for policy changes.
This role requires strong interpersonal skills and the ability to be an effective communicator and problem solver. Community health workers must also stay informed about the health trends in their communities, as well as new developments in public health research.
Healthcare social worker
Healthcare social workers help patients and their families cope with an illness or injury's physical, psychological and emotional impact. As a healthcare social worker, you may counsel individuals and families as they adjust to changes brought on by an illness or injury.
You may also help them to understand and accept treatments, such as explaining how a particular medication might interact with existing medicines. Healthcare social workers can also assist with decision-making processes and support long-term planning.
You may need to coordinate services for patients, facilitate family meetings, and work with other members of the patient's healthcare team. In some cases, healthcare social workers may also help facilitate advance directives or end-of-life care discussions.
Policy analyst
Policy analysts are an integral part of the social work field. They research, develop and evaluate policies, programs and services in various areas, from healthcare to education. They also use their knowledge of legal and policy issues to develop strategies for government agencies, non-profits and corporations.
Policy analysts are responsible for staying abreast of changes in laws and regulations, as well as analyzing the impacts of proposed legislation on individuals, organizations and society. They must also be able to understand complex data and use it to make recommendations on policies, services and funding.
Policy analysts are vital to helping organizations stay compliant with laws and regulations, while creating systems that best meet the needs of the people they serve.
Rehabilitation counselor
The number of people suffering from substance abuse and requiring help getting away from its clutches increases daily. This is why rehabilitation counselors are in high demand.
Rehabilitation counselors are specialized professionals who work with people of all ages, backgrounds and disabilities to help them reach their goals. As a rehabilitation counselor, you will have to work with clients who have a mental or physical disability to help them with activities that promote independent living and quality of life.
The job salary for a rehabilitation counselor varies depending on location and experience level, but typically requires a master's degree in social work or a related field such as psychology or counseling.
The mean pay for this type of social worker is $44,740 per year, according to the US Bureau of Labor Statistics (BLS). Some rehabilitation counselors may also be eligible for bonuses or other incentives based on the organization they work for.
Career and technical education teacher
Career and technical education (CTE) teachers are in high demand in today's job market. These professionals specialize in teaching students the skills and knowledge needed for various careers, such as business, finance, technology, engineering and manufacturing.
CTE teachers are responsible for preparing students for jobs in their desired fields and helping them develop the skills they need to succeed in the workforce. CTE teachers must have a strong background in their teaching field and know the appropriate educational methods and techniques.
If you're looking for a job combining teaching and social work, then CTE teacher may be a perfect choice. Not only do you get to help shape the minds of young adults, but you also get to help prepare them for success in their future careers.
Geriatric social worker
With an increase in the elderly population in most US countries, the demand for geriatric social workers has also risen. Geriatric social workers specialize in helping senior citizens and their families as they navigate through retirement, aging and end-of-life issues.
This job involves providing emotional support, assisting seniors in understanding their rights, and accessing available services. There is an increased need for professionals to provide guidance and support to this population. As such, the job outlook for geriatric social workers is positive, and there are many opportunities for advancement in the field.
Probation officers and correctional treatment specialist
Probation officers and correctional treatment specialists are essential to the social work job market. These individuals work with convicted criminals, helping them stay on the right path by providing guidance and support.
They are also responsible for monitoring their behavior, ensuring that they stay away from criminal activities and participate in any programs offered during their probation. This job requires strong interpersonal skills and understanding and following court orders.
Final thoughts
Social work is a great career field with numerous job opportunities for those willing to make a difference in the lives of others. While the social work job market has become increasingly competitive, those who are passionate about helping people can still find rewarding and fulfilling positions that fit their skills and interests.
It's essential to stay up to date on industry trends and market changes so that you can be prepared to take advantage of opportunities as they arise. Regardless of your interests, with some research and effort, you can always find a job in the social work field that meets your requirements and allows you to use your knowledge and abilities to aid those in need.