Education
Students Can Now Study University of Phoenix's Master of Science in Nursing/Psychiatric Mental Health Nurse Practitioner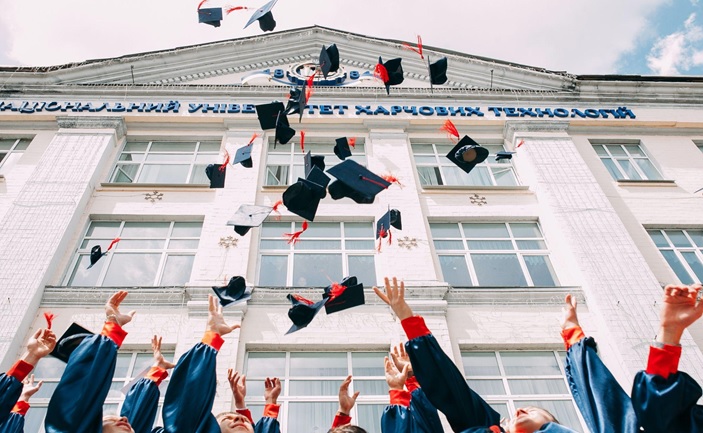 Registered nurses (RNs) who would like to pursue careers as advanced practitioners in the  mental health field can now apply for University of Phoenix's new Master of Science in Nursing/Psychiatric Mental Health Nurse Practitioner (MSN/PMH) program.
The University's College of Nursing has introduced this program to help RNs progress into psychiatric mental health nurse practitioner (PMHNP) roles where they can specialize in neuropsychiatric care and treatment.
Overcoming the National Deficit of Psychiatric Care
The new master's program should help more RNs take the step to become mental health nurse practitioners. Given the national deficit of psychiatrists, which is particularly severe in rural locations, the U.S. needs more mental health practitioners. Psychiatric nurses are stepping up to fill this need.
The Dean of the College of Nursing Raelene Brooks, PhD, RN, highlighted that the U.S. healthcare system needs nurse practitioners and mental health advanced practice registered nurses (APRNs) who can support the underserved population of individuals who have mental health conditions.
She explained that the new master's program will give RNs the opportunity to step up their skill sets so that they can provide care and improve outcomes for individuals and families who have mental health needs. This way, they can help service users who have mental health conditions overcome the disparities they often face.
The Nursing/Psychiatric Mental Health Nurse Practitioner Program
Students in the Nursing/Psychiatric Mental Health Nurse Practitioner Program can develop the knowledge and skills they need to treat a diverse range of patient's psychiatric disorders in a variety of healthcare settings. Program candidates must complete 52 credit hours. They will learn skills associated with:
Neuropsychiatric disorder assessment and prevention
Psychotherapeutic intervention
Self-care management
Addiction services
Pharmacological management
A Skills-Mapped Master's Degree
Each course that students take on this program is mapped to three skills and skills outcomes. This means that students develop career-relevant skills in addition to learning theories), which they must demonstrate in their coursework. When they master a skill, they receive a digital badge that they can display on their online profile.
When developing the degree program, University of Phoenix examined data from with labor market researchers to identify in-demand skills that students learn during the program.
Studying Around Other Commitments
Many RNs who are interested in this program may manage demanding work schedules, often balancing these with other commitments. That's why University of Phoenix allows students to fit their learning around these commitments.Students can work through online classes whenever it suits them.The program takes approximately 30 months to complete, and students can study one course at a time (six per year).
Meeting Requirements
The program's curriculum aligns with core competencies and meets requirements of:
The American Association of Colleges and Nursing (AACN)
The National Organization of Nurse Practitioner Faculties (NONPF)
The Quality and Safety Education for Nurses (QSEN)
Those who graduate from the program may sit the American Nurses Credentialing Center (ANCC) Psychiatric-Mental Health Nurse Practitioner (PMHNP) national board certification exam.
Career Opportunities for Nurse Practitioners
The Bureau of Labor Statistics suggests that job growth for nurse practitioners is projected to grow between 2021 and 2031.
This master's degree can help RNs prepare for careers as advanced practice psychiatric nurses, advanced practice registered nurses (APRN), nurse practitioners (NPs), psychiatric mental health nurse practitioners and adult psychiatric mental health nurse practitioners.
Covering the Cost of a Nursing Practitioner Program
University of Phoenix offers a flat rate of $540 per credit for this program. In line with the University's Tuition Guarantee, this price won't rise in the time between a student starting the program and graduating.
University of Phoenix's Nursing Bridge Program
Those who enroll in the program are also eligible for University of Phoenix's Nursing Bridge Program, which supports RNs who have a bachelor's degree in an unrelated field. The program helps working nurses earn their MSN quickly and more cost-effectively by taking three upper-level courses and then selecting a master's degree path that best fits their needs.
Learn more about University of Phoenix's Nursing/Psychiatric Mental Health Nurse Practitioner Program.
About University of Phoenix
University of Phoenix is committed to helping adult and nontraditional learners further their educational goals and to helping students navigate the degree programs that best suit their interests and career goals. These degree programs can help students work toward numerous in-demand career paths including in cybersecurity, nursing and business. What's more, the University makes these programs accessible with flexible start dates, online classes and numerous scholarship opportunities, each of which makes it possible for anyone to earn the degree they desire. Meanwhile, University of Phoenix's Career Services for Life® commitment, which supports both active students and graduates, provides the resources needed to be prepared when entering the workforce for no additional charge. These resources include education and networking opportunities, resume and interview support, and career guidance. Get more information at www.phoenix.edu.