Education
Reasons Why Montessori Education Is Ideal For Your Children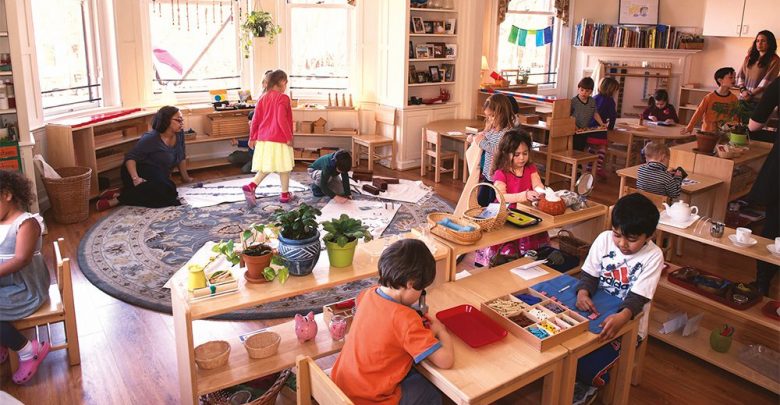 Your children's education is a critical decision every caregiver should consider. The quality of education you expose your children determines their ability to acquire knowledge, skills, and attitudes. Montessori school Frisco, TX provides hands-on learning to help children make creative choices in their learning activities in class.
 What is Montessori Education?
The Montessori education approach recognizes that children learn best when the teacher guides and encourages them to discover their competencies as they interact with teaching-learning content. A Montessori teaching method is a unique approach to early education. It seeks to develop the child's social, physical, emotional, and academic potential.
Every child is unique and possesses innate abilities, skills, talents, and qualities to achieve the highest potential in their pursuits. A newborn child can grow their faculties to the fullest expression of physical, emotional, and intellectual aspects.
Montessori emphasizes creating a conducive learning environment that meets a child's needs. A Montessori classroom aims to motivate each learner's interests, abilities, and competencies.
 Components of the Montessori Education Approach
Although different learning institutions offer a Montessori learning approach, each has particular consistencies. Montessori education support learning for children from the early developmental stage to middle school. Montessori education is set on the following common elements;
Multi-age groupings
Younger children tend to learn from older ones. Therefore, Montessori seeks to enhance learning among children of mixed ages. The classrooms are outfitted with tables and chairs and arranged in clusters or individually. Learning materials posted on the walls allow easy access by the children.
Learner choice of activities
The teacher's role in Montessori education is to set a learner-centered classroom. The classroom should be safe and stimulating and promote independent exploration. A conducive learning atmosphere motivates the child to explore their immediate environment and make judgments.
The teacher initiates learning activities. Then, the children pick the activity that most interests them. Many hands-on learning activities require the child to manipulate their hands, feet, and body to complete. The activities reinforce skills and concepts appropriate for the child's age and needs.
Uninterrupted timetable
Montessori education approach does not limit a child's learning process to sessions and lessons. Each learner is given ample time to interact with learning activities until their curiosity is satisfied. Montessori learning days are characterized by chunks of two or three hours. The child takes short breaks but is allowed time to complete their activity before moving to a new one.
The role of the teacher in Montessori Education
The teacher's role is to facilitate learning, identify a child's abilities and create a conducive environment to trigger creativity and discoveries.
Philosophies of Montessori education
The success of this approach is entrenched in the following principles:
Child-directed activities-learners choose a learning activity that captures their attention and interest.
The absorbent mind-young children are eager to learn and absorb knowledge from their experiences in their environment.
Uninterrupted learning sessions-the child should have enough time to interact with learning activities.
Learner-oriented environment- classrooms are designed to stimulate learners' interest.
Independence and discovery- each child is unique, and the teacher should determine the best approach to harness a learner's potential.
Takeaway
Montessori method is a unique form of early childhood education that believes a child has innate learning abilities. The teacher is only and an enabler and not the sole source of knowledge.