Education
List of Popular B.Tech in Civil Engineering Colleges In Ahmedabad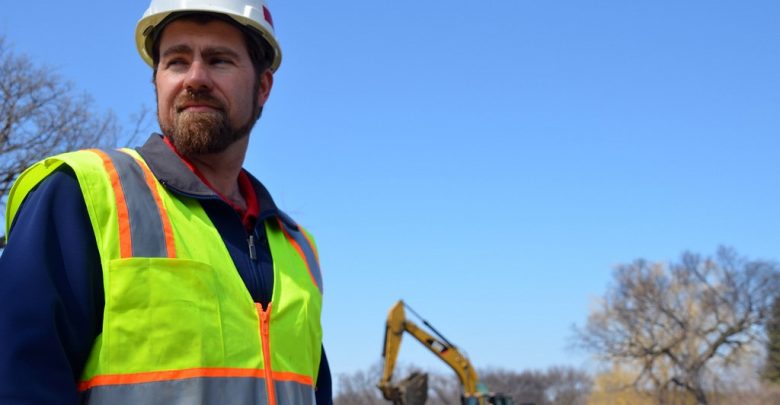 Engineering is undoubtedly among the most sought after careers in India. One of the popular courses under this branch is B.Tech. While B.Tech is more inclined towards gaining practical knowledge and application, the curriculum slightly varies from the traditional BE courses. It is skill-oriented; it focuses on learning efficiency rather than innovation and development. B.Tech in Civil Engineering is a branch that deals with structuring and designing urban setups such as buildings, dams, etc. Many of the curricula also include knowledge of operating softwares related to the field. If you are shortlisting best engineering colleges in Ahmedabad to pursue B. Tech in Civil Engineering, these are 5 popular colleges offering the course:
Nirma University
About College:
It is a renowned private university located in Sarkhej, with A grade NAAC accreditation. The college provides a Heavy Structures Laboratory (HSL), especially for Civil and Structural Engineering. They also have campus placements from the 7th semester of the course with high average annual packages.
Eligibility:
A minimum 45% aggregate score in Physics, Mathematics, and Chemistry in HSC is required. Competitive exam scores such as JEE (Main) (and GUJCET if you are a resident of Gujarat) is acceptable. You also have to register on ACPC, the Admission Committee for Professional Courses, if you are going by GUJCET. A 50% management quota is allocated out of 135 intakes, where students from all backgrounds and all over India can apply.
Admission Process:
You may apply for the course at B.Tech Admission in 2020 | Engineering Admission Process 2020 | Nirma University.
They also offer an integrated B.Tech+MBA course of 5 years. The admission link provided above also shows a detailed fee structure, rounding to ₹2L/annum.
Institute of Infrastructure Technology Research and Management
About College:
It is an autonomous institute run by the Government of Gujarat. They have fully equipped laboratories for construction material, environmental engineering, geoscience, etc.
Eligibility:
You should have 75% aggregate in PCM. Admissions are based on entrance exams such as JEE (Main) and GUJCET. Intake is very limited – 60 seats per year, out of which some percentage is reserved. Half of the seats are allocated by JoSAA for students from states other than Gujarat.
Admission Process:
If you fulfil the above criteria, you can register on JoSAA or ACPC for further procedure. Institute of Infrastructure Technology Research and Management
The fee structure depends on whether you are a Gujarat domicile or other. You can check the relevant details here: Total fees to be paid at the time of Admission 2020-21
Rai University
About College:
The private college's curriculum revolves around research studies and techniques, so it prepares the student in a unique way. They organize field visits appropriate for the course.
Eligibility:
Basic 45% aggregate in PCM and your JEE(Main)/GUJCET score is mandatory for admission.
Admission Process:
You have to fill a separate college form, and the allocation is merit-based. You can find the details on this link- Admission Procedure
The course fee is around ₹70k/annum.
Narnarayan Shastri Institute of Technology
About College:
The campus is located in Jetalpur, a town near Ahmedabad. It is a relatively new organization, but it has gained a positive reputation very quickly within the state.
Eligibility:
Minimum 45% marks with your national entrance exam scores are accepted for securing admission.
Admission Process:
There are a total of 60 seats. The course fee here is around ₹70k/annum. You can find detailed information on the college's official website.
NSIT Jetalpur
Indus Institute of Technology and Engineering
About College:
Located away from the hustle and bustle of the city, the college aims at nurturing the entrepreneurial and social leaders of tomorrow. For their B. Tech course, campus placements are held, along with practical training in the final year of the course. They offer specialization in structural engineering and construction project management.
Eligibility:
HSC with 45% aggregate and GUJCET is mandatory. You also need to look up ACPC requirements.
Admission Process:
Refer to the following link for admission
Civil Engineering Colleges in Ahmedabad, Gujarat
The tuition fee is ₹96k/annum.