Business
Improve Your Business and Customer Relationships with a Virtual Receptionist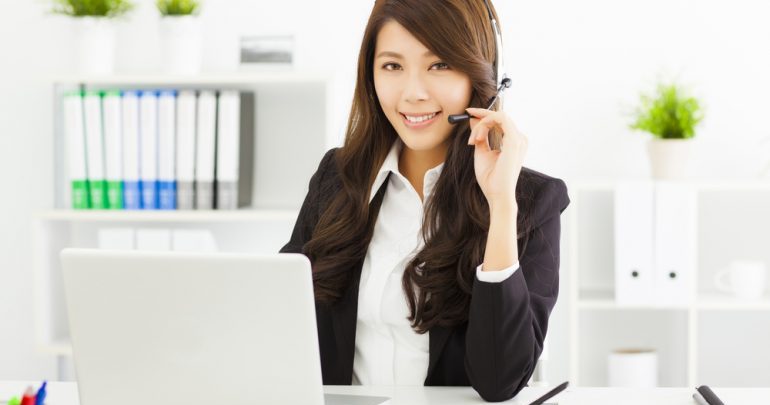 If you own a small business or a startup, it's not unlikely that paying for a full-time receptionist is completely out of the question. However, that doesn't mean that the services provided by a receptionist aren't needed. Often, the person answering your telephone is your customers' first impression of your business, but as the owner, you may not be able to get to the phone every time, and this is where virtual receptionists come in.
Virtual receptionists are professionals who work off-site and answer your telephones on an as-needed basis. The result is an affordable solution to call handling, and virtual receptionists offer all of the following key benefits.
Never Miss a Phone Call
In many cases, every phone call is another potential customer, so missing phone calls could mean missing out on new business. With a virtual receptionist services, however, you never have to worry about missing a call.
Virtual receptionists are available whenever you need them, so whether you simply need somebody to cover your phones for a couple of hours every day or you need a virtual receptionist for 24 hours of every day, there will always be somebody ready to answer your phones.
High-Quality Customer Service
Virtual receptionists are trained to be professional, and they often have basic to general knowledge about a variety of industries. With Message Direct, your virtual receptionists answer the phone as your business, and they will always answer your phones according to how you want them to be answered. As professionals who are trained to work with customers, they can also handle a variety of problems, take messages, or redirect calls back to you.
Always Have a Professional Image
If you are forced to answer calls for your own business, it can be difficult to maintain a professional image and be consistent with how you answer phone calls. With a virtual receptionist, however, all of your calls are answered quickly and professionally with the script that you have approved. With a reliable receptionist, you can build a reputation around excellent customer service, and those interested in working with you will feel more confident.
Manage Your Time Better
Many small business owners have their calls redirected to their cell phones while they are working, which means that every call is an interruption. You are either forced to ignore the call or disrupt the flow of your work. When you know that there is a virtual receptionist capable of handling your calls, you can focus on the tasks that you need to complete for the day. You will still be able to stay in touch with what is happening and know that all of your customers and future customers are getting good service.
Reduce Customer Service Expenses
Virtual receptionists can be acquired for a fraction of the cost of a full-time or even part-time employee, and you don't have to worry about providing benefits or vacation time. For businesses that already have a full-time receptionist, the virtual receptionist can prevent you from needing to hire another employee during busy times of the year. Virtual receptionists handle daily calls, overflow calls, and emergency calls so that you can manage your expenses without sacrificing quality of service.