Education
How University of Phoenix's Digital Badges Help Students and Faculty Develop Skills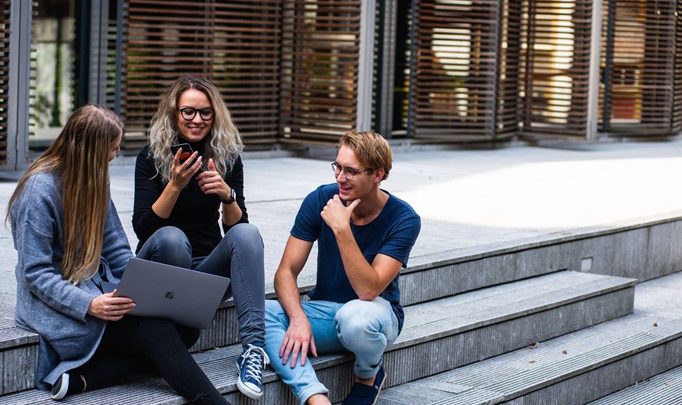 Many employers are starting to recognize the value of non-academic, practical skills. In line with this development, University of Phoenix has launched a pioneering initiative that enhances its degree programs with opportunities for students to gain career-ready skills. The COVID-19 pandemic accelerated the shift toward the recognition of worker skill gaps. This shift became clear in University of Phoenix's Career Optimism Index® study, which offers comprehensive insights into employers' and employees' career perceptions. In light of this, the University's skill-tagging efforts have enabled students to claim digital badges for a plethora of practical skills.
Students will have access to a dashboard that displays their progress as they develop these skills in their programs. Upon claiming digital badges that show they have demonstrated skills, they can upload these to LinkedIn for their network and potential employers to review.
Digital Badges for Faculty
University of Phoenix's digital badges aren't only for students. As part of the University's long-running, thorough approach to faculty training and development, it has integrated skills-tagged digital badging into faculty development, too.
The University launched this faculty development with a storytelling pilot program. This program involved a storytelling workshop and relied on humanities-related content that covered stories of all types as well as practices and theories related to telling and listening to stories.
A survey concluded that, before the workshop, 53 percent of participants felt they could link the use of storytelling to career-relevant content and were comfortable using this method in their teaching practices. This figure rose to 100 percent after the participants had completed the workshop.
Upon completing the workshop, all faculty participants also received a University of Phoenix branded digital Storyteller badge.
One workshop participant, Jane King, J.D., a College of General Studies faculty member, noted that the workshop helped her overcome her lack of confidence in her storytelling ability. "It was completely worth the hard work and has enriched my approach to teaching," she said. "In the courses I teach, I have added a story as a discussion prompt in every week's discussions, often career-focused, in relation to a key concept."
Students often respond positively to this personal teaching approach, which can, in turn, encourage them to consider their own experiences and share these with their instructors and peers. From here, learning and teaching through storytelling can become a circular process.
Helping Students and Instructors Connect
The University's Dean of Academic Innovation and Evaluation Eve Krahe Billings, Ph.D. has explained that telling, listening to, and reading stories can help individuals deepen their affective competencies (such as comfort with ambiguity) and appreciate diversity. This approach can also deliver measurable physiological empathy responses. Therefore, the integration of storytelling in educational settings can help students and instructors connect, both professionally and personally.
University of Phoenix's Director of Faculty Training and Development Tahnja Wilson added that training the practitioner faculty in storytelling skills can enhance the ways that they interact with students and impart real-world experience. She described the training as an "innovative, emergent best practice." University of Phoenix is keen to be one of the first organizations to lace storytelling into its students' learning experiences.
Faculty With Industry Expertise and Experience
Given that University of Phoenix holds the careers and skills attainment of its students at the core of its focus, its instructors bring more than higher-level degrees to the table. These instructors are industry professionals who have a wealth of advice and guidance to share with students. Faculty practitioners at the University have an average of 26 years of experience in their fields of expertise, and they engage in academic activities to keep their skills and knowledge up to date. Translating these instructors' insights into storytelling can further strengthen students' abilities to consume and understand information.
University of Phoenix's Chief Academic Officer and Provost John Woods, Ph.D. explained that encouraging instructors to keep their skills up to date through the University's digital badging initiative mirrors the approach that they help students take in their studies. "It made sense to apply the same approach to our faculty, in their delivery of the curriculum, to recognize how they are performing as practitioners, teachers and as learners themselves," he said.
The University plans to continue expanding its faculty skills badging efforts as part of its wider faculty development and improved performance strategy.
Learn more about University of Phoenix's digital badging system.
About University of Phoenix
University of Phoenix is committed to helping adult and nontraditional learners progress toward their educational goals and helping students navigate their career options. Their degree programs align with numerous in-demand career paths in sectors like cybersecurity, nursing and business, and they provide flexible start dates, online classes and numerous scholarship opportunitiesMoreover, University of Phoenix offers a Career Services for Life® commitment to active students and graduates, which provides the resources needed to be prepared when entering the workforce for no additional charge. These services include resume and interview support, career guidance, and education and networking opportunities. Learn more at www.phoenix.edu.