Education
All You Need To Know About Nurse Coaching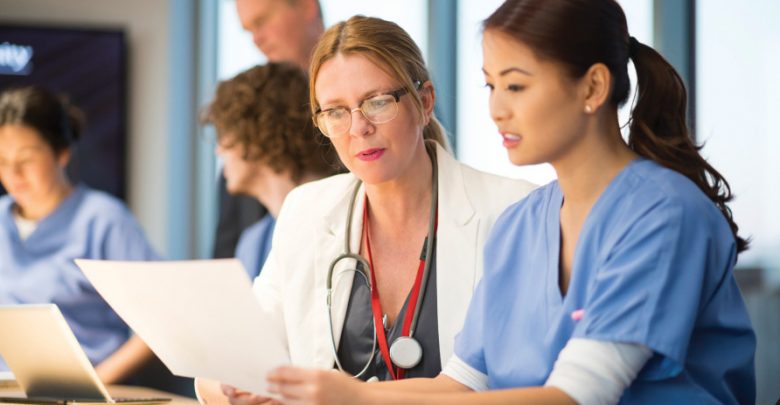 Nurse coaching is an emerging practice model for nurses to coach patients and families to understand, plan for, and achieve their health goals. Coaching is a process that supports behavior change by building motivation and self-efficacy. The coaching relationship is based on trust, respect, support, and encouragement. Nurses who coach help patients and families set meaningful goals, develop action plans, and make small changes over time to work toward achieving their goals. Nurse coaches also equip patients with skills and strategies to navigate the healthcare system.
Who is a Nurse Coach?
The nurse coach is a supportive, non-directive coach who provides support and guidance to help the client set and achieve health-related goals. The nurse coach is not a medical prescriber or counselor but rather works as a partner with the client to facilitate self-care management. Nurse coaching uses a collaborative approach to build healthy relationships between you and your healthcare providers, caregivers, and family members.
Nurse coaching can assist with setting realistic health and wellness goals based on your strengths. These coaches are trained in motivational interviewing, goal setting, developing action plans, problem-solving, and decision-making. The focus is on using the client's strengths to create positive change in their lives.
Nurse coaching can assist with:
Setting realistic health & wellness goals
Nurse coaching is a holistic, integrative approach to improving health and wellness. Nurse coaches help guide patients to achieve their personal health and wellness goals by providing support and encouragement. They also help facilitate the setting of realistic goals, empower patients to make positive life choices, and assist in managing chronic conditions.
Integrating your traditional medical plan with alternative therapies
Nurse coaching can help you integrate your traditional medical plan with alternative therapies. If you are receiving more than one type of treatment, your nurse coach can help you put all of the pieces together and ensure that your care is safe, effective, and doesn't conflict with each other.
Creating an action plan to reach your health & wellness goals
Nurse coaching provides the opportunity for patients to set health care goals that are achievable. Nurses can coach patients through the process of creating an action plan that will help them reach their health & wellness goals. A nurse can provide advice about nutrition, exercise, alternative medicine options, and more. They can also assess factors that might be causing your health concerns.
Learning how to improve communication with your healthcare team
Nurse coaches can help you learn how to improve communication with your healthcare team to manage your care better. This includes learning how to ask for clarification when necessary and understanding what your doctors and nurses are saying when they talk about your condition or give instructions for treatment. Nurse coaches can also help you learn how to make informed decisions regarding your health by teaching you how to research medical conditions and treatments online or at the library.
Finally, nurse coaches may also help you develop stress management techniques that will enable you to cope with your illness more effectively.